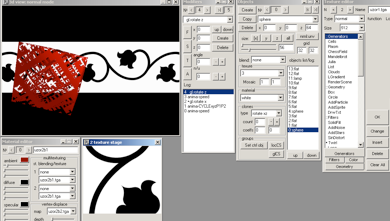 Plasticator helps you to create a three-dimensional animation clips (called demo or intro), performed in real-time. The Plasticator engine can be used for an interactive presentations and computer games as well.
The Main features:
Small size.
DirectX 9.
WYSIWYG editing of any parameter (even texture).
Open source code (easy to add the necessary functions).
The program is free for nonprofit use.